Allied Dentistry provides comprehensive services including general, cosmetic, and restorative dentistry.
Multilingual office:  Our diverse staff is fluent in Spanish, Tagalog, Punjabi and Hindi. 
Crowns and other appliances can be made without traditional impressions with a 3D 
intraoral scanner. We use a Primescan scanner by Dentsply Sirona. 
This method of professional oral care focuses on improving the appearance of your mouth, teeth, gums, and overall smile. Common procedures include teeth whitening, veneers, fillings, and implants.*
Help straighten teeth with clear aligners as opposed to traditional braces. Clear aligners are not appropriate for ever case however. We offer free consultations for Invisalign and SureSmile treatment. 
Offered in 15-minute session increments using specialized UV light with bleaching gel.  
Offer same day implants or placement of bone graft in anticipation for implants. Crowns for implants are also a service we provide. 
Periodontics is that specialty of dentistry which encompasses the prevention, diagnosis and treatment of diseases of the supporting and surrounding tissues of the teeth or their substitutes and the maintenance of the health, function and esthetics of these structures and tissues. **
Endodontics is the dental specialty which is concerned with the morphology, biology, physiology, pathology and regeneration of the human dental pulp and periradicular tissues. Its study and practice encompass the basic and clinical sciences including biology of the normal pulp, the etiology, diagnosis, prevention and treatment of diseases and injuries of the pulp and associated periradicular conditions. **
Prosthodontics is the dental specialty pertaining to the diagnosis, treatment planning, rehabilitation and maintenance of the oral function, comfort, appearance and health of patients with clinical conditions associated with missing or deficient teeth and/or oral and maxillofacial tissues using biocompatible substitutes. **
Oral and maxillofacial surgery is the specialty of dentistry which includes the diagnosis, surgical and adjunctive treatment of diseases, injuries and defects involving both the functional and esthetic aspects of the hard and soft tissues of the oral and maxillofacial region. **
​
Orthodontics and dentofacial orthopedics is the dental specialty that includes the diagnosis, prevention, interception, and correction of malocclusion, as well as neuromuscular and skeletal abnormalities of the developing or mature orofacial structures. **
source
* :  WebMD
ABOUT US
Services
Digital Dentistry

Cosmetic Dentistry

Invisalign

Zoom Teeth Whitening

Implants

Periodontics

Endodontics

Prosthodontics 

Emergency Services
Welcome to Allied Dentistry!
Our mission is to provide the best quality dental care to patients of all ages in the East Bay. Allied Dentistry is proud to have served this area for the past 30+ years and look forward to continuing to do so, as a family-owned practice.  We strive to use evidence-based practices and patient-centered care to ensure the best outcomes for our patients.
Dr. Birenderpal Singh Sandhu graduated from the University of Pacific, San Francisco in 1989. He served as teaching faculty, as well as a clinical instructor at the university upon graduating. Dr. Sandhu practiced dentistry across California including the Central Valley, Los Angeles, Sacramento region and the East Bay. He has proudly served the San Pablo community with his expertise in general dentistry for the past 30+ years at Allied Dentistry.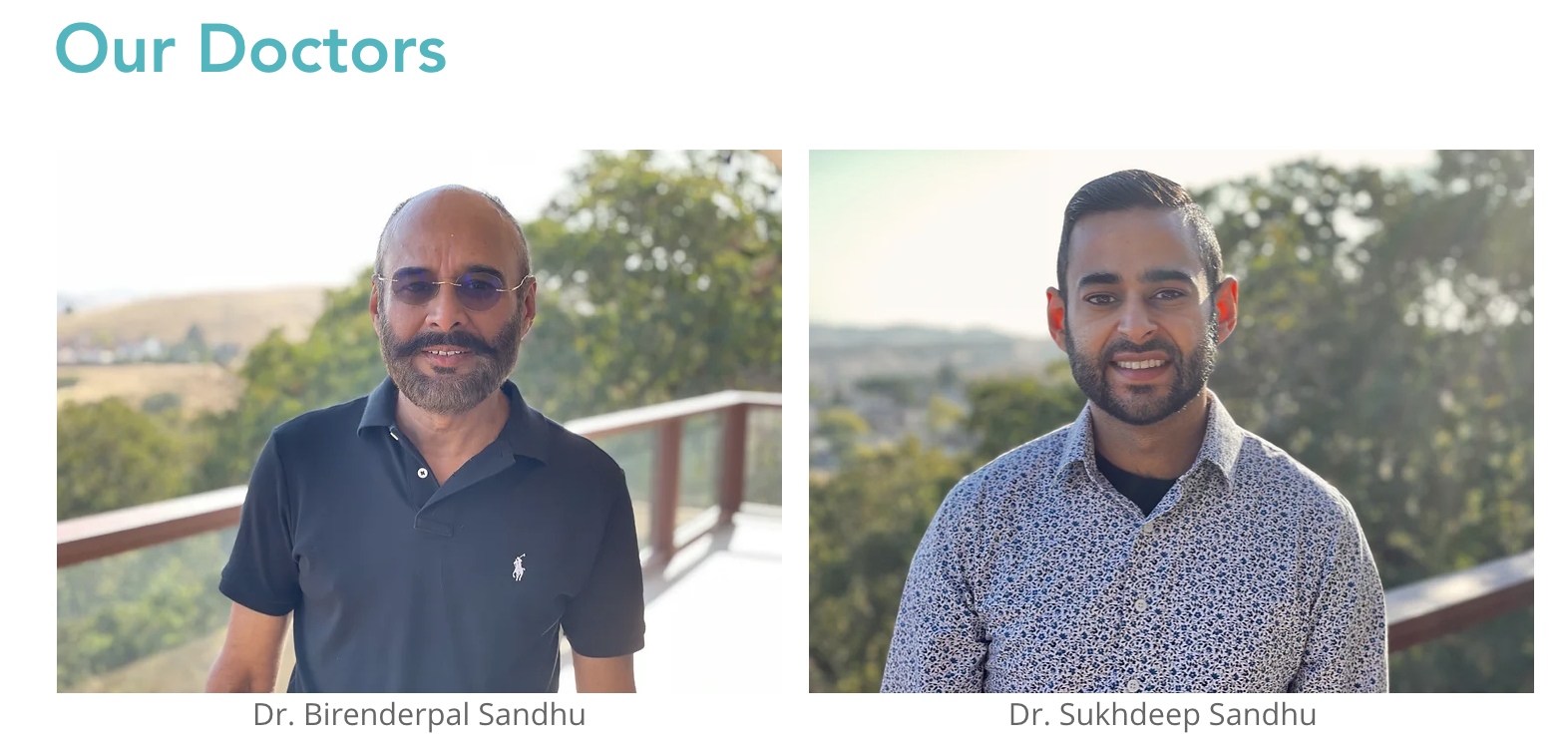 Dr. Sukhdeep Singh Sandhu received his Bachelor's of Science in Biological Sciences from California State University, Sacramento. He went on to receive his Master's of Science in Biotechnology at California State University, San Marcos. Then, completed his academic career at the University of Las Vegas, Nevada where he became a Doctor of Dental Medicine (DMD). He acquired a vast amount of knowledge and experience working with diverse populations across the Las Vegas valley. Dr. Sandhu is a student award winner from the American Academy of Implant Dentistry and is an active member of the American Dental Association. The doctor is also fluent in both, Punjabi and Spanish.
Dr. Sandhu is passionate about serving his community in the East Bay. He joined his father Dr. Birenderpal Sandhu with his practice of 30+ years. He focuses on providing the best patient centered care, ensuring that his patients are comfortable and confident with the work he has done as they leave his office. Dr. Sandhu believes in providing superior work, therefore improving the overall quality of life for his patients.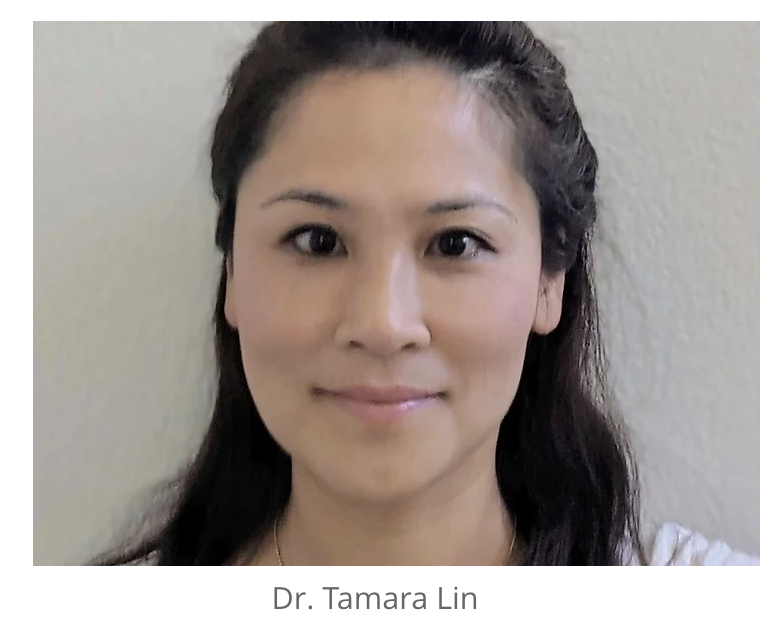 Dr. Tamara Lin received her Bachelor's degree in Nutritional Science from University of California, Berkeley in 2000. Dr. Lin graduated in the top 10 in her class from the University of the Pacific, School of Dentistry in San Francisco in 2003. She is an active member of the American Dental Association, California Dental Association, and Berkeley Dental Association. Dr. Lin is fluent in Mandarin.
Dr. Lin has vast experience in general family dentistry, aesthetic makeover and implant dentistry. She strives to educate her patients and help them create and maintain beautiful smiles.
All three board certified doctors are committed to their professions and believe in providing the best patient care for their patients.
The doctors at our practice strongly believe in providing patient education along the way to ensure that patients are involved in the decision-making process. Our entire team works to create an individualized treatment plan and prioritize the oral health and smile of each person who walks through the door.
Simply call, or you can provide us with the following information and we will contact you shortly to confirm your appointment. We're looking forward to meeting you.
3380 San Pablo Dam Rd # A, San Pablo, CA 94803
review from zocdoc.com
Super friendly family-owned business that doesn't try to push you to get any work done that you don't want and need.
May 30, 2023
Devin J.
Verified patient
Very friendly and welcoming. Will schedule an appointment for my daughter as well!
May 3, 2023
Sarah E.
Verified patient
Had an overall pleasant experience and staff were helpful as well as friendly!
March 12, 2023
Leslie B.
Verified patient
Informative and friendly, highly recommend him, great staff too
Less than 3 months ago
Initials hidden
Very helpful supportive, knowledgeable
June 13, 2023
Nabaraj K.
Verified patient
Super friendly, knowledgeable, and best of all, non-judgemental, which is not always easy to find in a dentist. I even had an annoying part of my filling, which kept bugging me. I call them to discuss and they asked me to come in the same day and took care of it right away. Would recommend to anyone seeking a great new provider.
April 8, 2023
Elise C.
Verified patient
I made an emergency. I was seen at the scheduled time. The staff was friendly and professional . The doctor was very attentive, and compassionate. After the X-rays it was determined I needed to be seen by a Endo Specialist. They arranged everything for me. I am going to use him as my primary dentist.